Dr. Seshaiah V. Pamulapati,
the secret to PVS group's success
One of the finest animal medicine manufacturers, International Health Care belongs to the reputed group known for best animal health products, PVS Group.The key strength of PVS Group of companies lies in the vision and leadership of Dr. Pamulapati Venkata Seshaiah, or Dr. PVS, who was born in 1965 at C.S. Puram in Prakasam District. From a modest background, he ventured into uncharted territories of being an entrepreneur earlier on in his life.
Prior to that he started working at in his teens owing to familial reasons. Donning many roles, the last being Asst. Veterinary Surgeon, in the year 1993, he left the government service to prove his mettle as an industrial entrepreneur. Shortly thereafter, he ventured on his own as a poultry vaccine distributor of "INDOVAX". In 1994 he started "ANU LABS" for water and soil testing in aquaculture.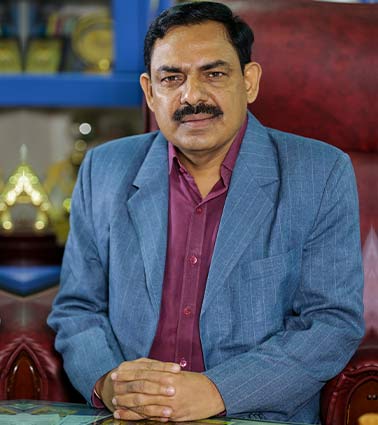 With sound technical knowledge, eagerness to explore, focused approach and a devotion to attain objective as his key assets, Dr. PVS achieved one milestone after another on his career path and rose as a leading industrialist in this part of the world. Among his entrepreneurial skills are innovative thinking, keen observation and analysis of business situation with high degree of clarity and sheer hard work.
A born leader, he cares for all his employees and counts them as his own family members, which is reciprocated by the employees treating him as their guardian. By offering equal opportunities for all, his brainchild International Health Care is a trustworthy employer in animal and aqua healthcare sector.
Under Dr.PVS' leadership, which drives high employee engagement at PVS group, the talented team looks beyond the platform to deliver solutions for the entire animal healthcare realm. At present, the PVS group has 553 employees in various divisions of production, administration, accounts, marketing and sales. The potent combination of eminent technical experts from multi-disciplinary backgrounds and global class infrastructure drives PVS forward in emerging as a name to reckon with in aqua and animal health sector. Through years of proven expertise, PVS has forged a reputation for providing safe and reliable supply of high-quality feed supplements to a growing number of customers all over the world. Now you know why when it comes to animal health pharmaceuticals, International Health Care is beyond compare.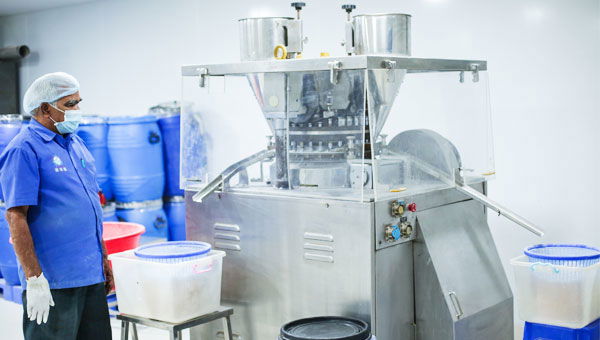 Need more information about our feed additives? Fill out this form to get in touch.