Setting The Standard
As One Of The Reputed Aqua Health Care Products Suppliers
When it comes to aquaculture based formulations, International Health Care is setting the standard as one of the reputed aquaculture probiotics manufacturers in India. For instance, the company produces most powerful products for white gut disease in shrimp. Thanks to the company's strong field knowledge as superior shrimp health care product manufacturer in India, over a decade of in-depth research and PVS Group's excellence, expertise and experience in animal healthcare sector since 1993, International Health Care manufactures the most effective products that not only meet the customers' requirements but also enhance their company's growth chart. After all, IHC is one of the reputed fish healthcare product manufacturers in Vijayawada, India.
From the finest of products for shrimp white gut disease medicine products in India, highly concentrated Probiotics with Enzymes, Biological Solution for Pond Management and Bio-Degredant Bacteria to high performance Water Softener cum Gas Absorbent, pH regulator, Herbal Lice Eliminator, Broad Spectrum Sanitizer and Disinfectant, Brominated Compounds, Algicide and more, the finest among fish/shrimp diseases products suppliers in India delivers utmost excellence in its every product.
So if you are searching for herbal remedy suppliers for fish diseases or fish & shrimp Immunomodulator manufacturer in Vijayawada, India, your search ends here. Find below the International Health Care's broad range of pristine, proven and premium products for fish diseases. Extending across a vast category base, they enable the company to cater to its loyal customers while building mutually beneficial relationships across the globe.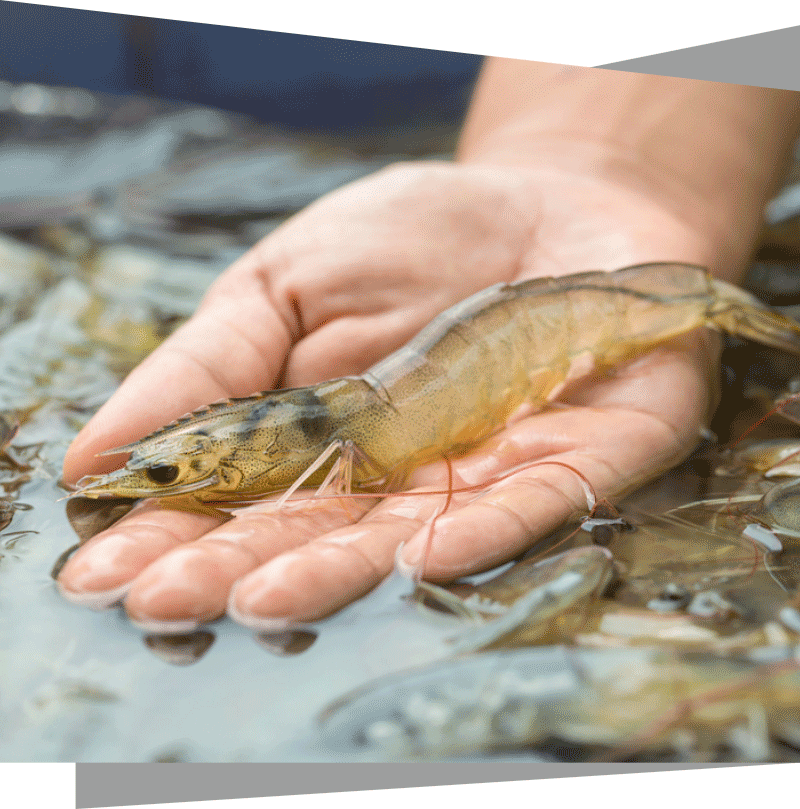 Aqua Healthcare From the Best shrimp Diseases Products Suppliers in India
As one of the leading fish diseases products suppliers in India, IHC has the experience and expertise to manufacture the most effective products for white gut diseases in shrimp. Thanks to the company's sound knowledge and in-depth research, IHC's aqua culture-based formulations are trusted by many customers in India and overseas. IHC has set standard as one of the reputed aquaculture probiotics manufacturers in India.
From the finest healthcare products for fish ranging from highly concentrated probiotics with enzymes to biological solutions for pond management, high performance water softener cum gas absorbent, pH regulator, herbal lice eliminator, broad spectrum sanitiser, disinfectant, brominated compounds, algicide and more, the wide range of products cater to disease prevention and right development of aqua healthcare.
DOWNLOAD – SHRIMP FARMING GUIDE