Quality Is A Must
where there is 'Try & Trust'
As one of the renowned animal medicine manufacturers, International Health Care's commitment for delivering high quality products is at the heart of its existence. This applies to the animal health products company's complete portfolio, from Herbals formulations/immunomodulators, Probiotics formulations (also single strains) to Oral Antibiotics, Anticoccidials and Dewormers, and Disinfectants and Sanitizers.
Ensuring utmost trust by offering products that exceed consumer expectation and preference, the company's technical expertise in quality management enables it to retain wholesomeness and integrity in of all the offerings. Toward this end, International Health Care has built an advanced infrastructure to ensure that the highest standards are met in each one of its animal health pharmaceuticals. What's more, skilled workforce well versed in the realm shows commitment to continual improvement and effective product innovation.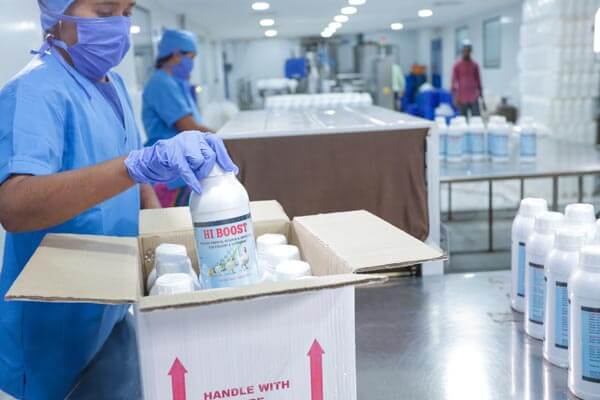 For efficient back-office operations, the well-coordinated International Health Care has its own corporate office at Vijayawada in Andhra Pradesh with efficient managerial team. The harmonious operations include respective structural segments with assigned personnel. The company also has its own training centre at Vijayawada equipped with relevant facilities for imparting regular training classes, seminars, official meetings and so on. With a view to reach out to its international customers, International Health Care utilises PVS Group's own office at Vietnam with marketing and sales team that creates new trade flows.
Need more information about our feed additives? Fill out this form to get in touch.