R&D
The cornerstone of innovation for over a decade
As the bacterial infections and microorganisms can create a havoc in animal's health as well as your company's bottom line, therefore as a superlative name in animal medicine manufacturers list, International Health Care emphasises the importance of Research & Development. Through substantial investment, focus and man hours in attempting to find cures and remedies for modern animal and aqua health care issues, the company is able to deliver proven animal health products and solutions. The dedicated team members of the R&D wing strive to discover each new day newer and innovative methods to better the company's existing products while creating new animal health pharmaceuticals.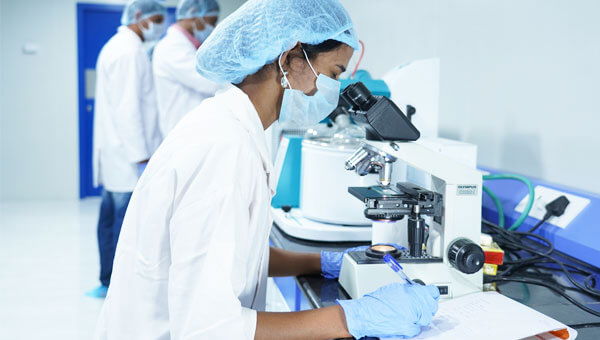 The advanced laboratories and equipment of international standards provide a strong platform as well as give the researchers the flexibility to move confidently in the direction of the innovation opportunities. Having set R&D as the cornerstone of innovation for over a decade, International Health Care has been able to increase the efficiency of Herbal Formulations/ Immunomodulators and Probiotics Formulations (also single strains), Oral Antibiotics to Anticoccidials and Dewormers, and Disinfectants and Sanitizers. No wonder the growing list of national and international customers of International Health Care rely on its well-researched products to always stay one step ahead of the rest.
Need more information about our feed additives? Fill out this form to get in touch.